Today marks the occasion of my four-year blogging anniversary (or, as I have called it before, my "blogiversary.") That makes me a dinosaur as far as most blogs go, besides the "big names" like Megnut and Kotte. It's been a fun ride, though. I've had eight layouts, five of which I designed from the ground up. I actually had two Blogger subdomains, but when I realized how bad "musings_blog" was, I moved. I feel like doing a whole retrospective. On the other hand, I also want to get this entry up before I have to backdate it. Maybe another day.
Last year, I didn't make note of my three-year milestone, though I did comment on Planned Parenthood's horrible video, "A Crusader for Choice." I mentioned the anniversary a few days before that, back when I was tiring of Blogger (again), but thinking about moving to LJ.
(By the way, Dawn Eden has written a chastity book due out in December. I love chastity, and I love converts. It's the perfect match.)
Two years ago, I remembered my anniversary four days late. Three years ago, I forgot again, but I only posted one day late.
Then, of course, there is my first blog post. Oh, man. I sound so bright and bubbly. Then again, I was fifteen. My gosh, has it really been FOUR YEARS since I started blogging? Importing my entries might not have been such a good idea. Is there an online equivalent to burning?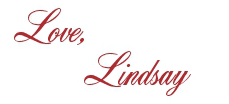 I bet you'll love these posts, too!