This week's Catholic Carnival is up at Just Another Day of Catholic Pondering. In the Carnival post, she apologizes for not assembling it with trackbacks/pingbacks, but I think she did just fine, especially considering that she hasn't been blogging for long. I kind of want to host the Carnival one week, but I'm worried about having all that extra traffic come in. We'll see.
This week's highlights:
Bethune Catholic posts about a new way to look at the Sunday Mass readings. As I said in his combox, the main reason the non-feast day New Testament readings seem disconnected from the OT and the Gospel is that they go straight through each epistle in turn. His prayer group chaplain suggested a new way of looking at Paul's writings.
You've heard of knocking on wood to avoid jinxing yourself, right? Well, Jay at Deo Omnis Gloria reveals that "knock on wood" may have originated in Catholic tradition. I'd never heard of that; if you hadn't, either, you might want to take a look.
In my quest to find the right word to describe the way I live Catholicism, I think I found the right one in "happy Catholic." Eddy Lee of To Jesus Through Mary writes about his way of dealing with what kind of Catholic he is. From the flavor of Holy Vocations, I can tell that we share this problem of finding an appropriate label. If only we didn't need labels at all, and we could be simply Catholic.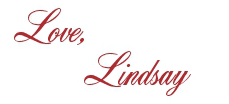 I bet you'll love these posts, too!