Via F5 at LJ. And mine's coming up, yay.
1. Do you really make wishes when you blow out the candles on your cake? Yes, but I don't remember if I did last year. They're usually general good luck wishes anyway.
2. Have any of the wishes ever come true, if yes? Sort of. Life comes with sucky days, too, unfortunately.
3. How do you feel about birthdays? (e.g., love the attention, just another day, don't want anyone to know my real age, etc.) I really don't like it when all eyes are on me, but I do like the chance to gather together my favorite people to, well, celebrate me. And my family always makes a scene. I groan about it, but I really do like that we have enough fun together to make a scene.
4. Tell us a favorite gift you've received, or something you'd really like for your next birthday. I got a keyboard for my tenth birthday (I think), which was awesome. I practiced on it for seven years straight. I kind of want an RSV Bible this year, but it'd be kind of awkward if any of my friends got me one. That's the person I've become, though. … And I just went out and told my mom that I want the DVD of Harry Potter and the Goblet of Fire, so I'm good.
5. What flavor cake? Marble (yellow with swirls of chocolate) with chocolate frosting.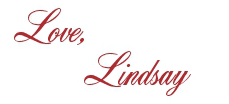 I bet you'll love these posts, too!