Happy Catholic posted a link to the transcript of an interview with Cardinal Francis Arinze, well-liked among NeoCaths. One section struck a particularly positive chord with me, especially after my uneasiness during the MD CDA anniversary Mass.
There has never been a document from our Congregation for Divine Worship and Discipline of the Sacraments saying that dance is approved in the Mass.

[…]

Now, some priests and lay people think that Mass is never complete without dance. The difficulty is this: we come to Mass primarily to adore God — what we call the vertical dimension. We do not come to Mass to entertain one another. That's not the purpose of Mass. The parish hall is for that.

So all those that want to entertain us — after Mass, let us go to the parish hall and then you can dance. And then we clap. But when we come to Mass we don't come to clap. We don't come to watch people, to admire people. We want to adore God, to thank Him, to ask Him pardon for our sins, and to ask Him for what we need.

[…]

Most dances that are staged during Mass should have been done in the parish hall. And some of them are not even suitable for the parish hall.

I saw in one place — I will not tell you where — where they staged a dance during Mass, and that dance was offensive. It broke the rules of moral theology and modesty. Those who arranged it — they should have had their heads washed with a bucket of holy water! [laughter]

Why make the people of God suffer so much? Haven't we enough problems already? Only Sunday, one hour, they come to adore God. And you bring a dance! Are you so poor you have nothing else to bring us? Shame on you! That's how I feel about it.
The emphasis is mine. That was definitely something I needed to hear. Now go read the whole thing.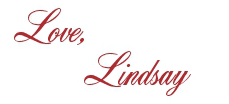 I bet you'll love these posts, too!