I'm catching up now on Rocco Palmo's Almost Holy column on BustedHalo. I'm still not interested in his regular blog; I can barely keep up with the information I have coming in now. Some of his columns, though, are so intriguing.
For example, instead of whining about not having a girlfriend, he mused on the great examples of faith, love, and sacrifice he sees in his own life. I can understand that. Having been single for two years now, I do sometimes wonder. I should be discerning a call to something, right? Whatever my relationship vocation is, I should be figuring that out now, and if it's marriage, this is the perfect time to start. Then again, having this time to myself has been a blessing. I'm amazed all my friends put up with me during my histrionics and constant stress last semester. I don't think a guy who was more than a friend would have made it. I'm young; I've got time.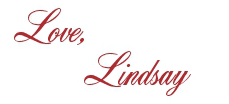 I bet you'll love these posts, too!