I would go through and review month by month, but I plan to summarize the semester already, and that would take time I'd rather spend in other ways, so a meme it is.
Did anyone close to you give birth?
No.
Did anyone close to you die?
No.
What was your favorite book in 2006?
Mere Christianity, by C.S. Lewis. All Christians should read that book. Anyone interested in Christianity should read that book. Measure for Measure, by Shakespeare of course, was also great.
What was your favorite movie in 2006?
Cars. Disney/Pixar will always hold a special place in my heart.
What was your favorite song in 2006?
Ooh. I have too many favorite songs to limit myself! I'll say "So Long Self," by MercyMe (which I just got on CD) and "Faust, Midas, and Myself," from Switchfoot's new CD Oh! Gravity., which I love dearly after less than two weeks.
What date from 2006 will remain etched upon your memory?
Let's not talk about my memory. Saturday during Fall Retreat was pretty awesome. What day was that? (checks assignment book) November 11.

What was the best thing you bought?
Does rent for my apartment count? I don't buy much besides food and toiletries. I'll say this bright blue file crate I got right after last semester started. It's really useful.
Are you richer or poorer?
So very much poorer.
Thinner or fatter?
No comment.
Did you suffer illness or injury?
I think stress counts as both.
What kept you sane this past year?
Jesus. Seriously. I only just realized that.
Who'sWhose behavior merited celebration?
Maura went on Spring Retreat. That was pretty sweet.
Which personal accomplishment in 2006 are you most pleased with?
Reading the Bible every day. Even when I missed a day, I caught up with it later. I'm also proud of feeding myself last semester. I don't really cook, yet I am still alive. This represents progress. I also realized the value of flat-irons. Hello, smooth hair.
Have you made resolutions for 2007? If so, what are they?
I don't make resolutions at the end of the year. I make them whenever I think they need to be made. I kind of have one this year, though I didn't have the supplies for it before Christmas, so it's an exception.
Which bad habit are you most motivated to break?
I need to stop hitting the snooze button every single morning.
Which bad habit do you expect to keep?
Eating so much dessert. I almost started stress eating this semester. Bad, bad Lindsay. I can't help it, though. We always have dessert in this place, and they're the kinds I like!
What are you most looking forward to in 2007?
I don't make New Year's Resolutions, but this year I decided to read the Bible—not just every day, but the whole thing. The gorgeous RSV Bible my grandma gave me for Christmas will enable that.
Things you learned this year:
Almost-all-nighters are about as horrible as all-nighters. I really don't have to do all my reading for class, but if I don't do it on time, I never will. The RSV is a lovely translation, much better than the NAB. God really does never leave us.
People you met:
You're kidding, right? Everyone from Spring and Fall Retreats, my University Honors coworkers, all the kids from Portz, countless people around the CSC, and a bunch of awesome nuns.
Things you don't want to take with you into 2007:
The spirit-wrenching stress and sleep deprivation of last semester and my mild overeating problem.
Things you want to hold close as you pass into 2007:
Jesus.
Things that were life changing in 2006:
Fall Retreat. Starting to listen to Christian music (the kind that readily labels itself as such, not just Switchfoot and Lifehouse). The Switchfoot concert last spring. Reading Mere Christianity. Praying the Rosary every day (in phases) and the Liturgy of the Hours. Moving into my apartment.
Things you hope to accomplish by the end of 2007:
Finishing the whole Bible. Writing at least one new short story. Rereading all six Harry Potter books (before the seventh comes out).
What would you like to have in 2007 that you lacked in 2006?
Wisdom. And more money.
A quote (from a poem, lyrics, famous line, anything) that sums up your year:
I need two:
Out of the depths I call to you, O Lord; Lord, hear my voice!
— Psalm 130
and
Come to me, all you who are weary and burdened, and I will give you rest.
— Matthew 11:28
Have a great 2007, everyone.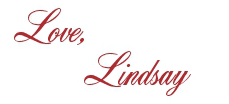 I bet you'll love these posts, too!