I am going to catch up with this blog, darnit! I have three drafts of posts already, but working full-time means I'm exhausted by 10:30pm, which is shortly before I fall into bed. As such, I haven't gotten to finishing those posts or writing the standard "here's what I've been doing lately" post. To bide the time, here's some links.
I found The Dawn Patrol back when Planned Parenthood Golden Gate tried to hide that horrible video where they drowned a cartoon abstinence speaker. Later, Dawn Eden was received into the Catholic Church and published a book on chastity, The Thrill of the Chaste. Crosswalk (formerly Christian Singles Today) has <http://www.crosswalk.com/11620932/">an excerpt. It looks like a good book, though I think If You Really Loved Me is still my favorite.
I also wandered around Fish Eaters a bit today. I'm always wary of the radical traditionalist overtones of that site, but it has a lot of good information regardless. Particularly interesting are their temperament test (I'm melancholic; no surprise there) and "The Story of the Two Monks." The monk story reminds me of a similar story I heard in a homily once. The priest who told it used too many jokes and anecdotes for me, but this one stuck with me.
An older monk and a younger monk are walking down the street. A beautiful woman walks by on the opposite side. The younger monk immediately shields his eyes and looks at the ground as she passes, but the older one gazes intently at her and smiles. Once the woman is out of sight, the younger monk says, "Brother, when I saw that woman, I immediately looked away to avoid the lust in my heart. Why did you stare at her?" The older monk replies, "I was not looking at her with lust, but in awe at the infinite ability of God to create such a beautiful creature."
Gotta love those religious.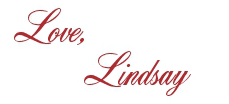 I bet you'll love these posts, too!