Sometime this week (last week?), the article "Naming God" was featured in one of my Christianity Today e-newsletters. (Anyone know a good weekly Catholic newsletter I could subscribe to?)
I've thought about the subject myself. What are we supposed to call God? He's got so many names! I would love a names of Jesus poster, but I could never imagine praying to the Lion of the Tribe of Judah. I'm most comfortable with "Lord," sometimes "Lord Jesus." FOCUS Liz always leads our Bible study prayers to "sweet Lord Jesus." "Father" seems unnatural because I call my earthly father "Dad." "Yahweh" would be awkward because I don't speak Hebrew. I'm so glad Liz didn't ask us to read the table of nations (Genesis 10) aloud.
I think I'm still good with (the) Lord. If it takes a servant mentality for me to become an instrument of His peace, I am all for it.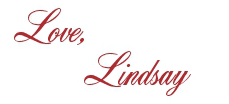 I bet you'll love these posts, too!