I've started using Google Reader to get a handle on all the blogs I used to read. I also decided to add a news feed from Zenit, an agency that keeps track of all kinds of Vatican news, especially B16's homilies and other speeches. One that caught my eye was his traditional Christmas address to the Roman Curia (bishops, cardinals—all the people that dress in fun colors). Zenit headlined it his "evaluation of 2006." Two parts resonated the most with me.
Celibacy, in force for Bishops throughout the Eastern and Western Church and, according to a tradition that dates back to an epoch close to that of the Apostles, for priests in general in the Latin Church, can only be understood and lived if [it] is based on this basic structure.

The solely pragmatic reasons, the reference to greater availability, is not enough: such a greater availability of time could easily become also a form of egoism that saves a person from the sacrifices and efforts demanded by the reciprocal acceptance and forbearance in matrimony; thus, it could lead to a spiritual impoverishment or to hardening of the heart.

The true foundation of celibacy can be contained in the phrase: Dominus pars—You are my land. It can only be theocentric. It cannot mean being deprived of love, but must mean letting oneself be consumed by passion for God and subsequently, thanks to a more intimate way of being with him, to serve men and women, too. Celibacy must be a witness to faith: faith in God materializes in that form of life which only has meaning if it is based on God.

Basing one's life on him, renouncing marriage and the family, means that I accept and experience God as a reality and that I can therefore bring him to men and women. Our world, which has become totally positivistic, in which God appears at best as a hypothesis but not as a concrete reality, needs to rest on God in the most concrete and radical way possible.
I've made the "greater availability" argument myself. Faced with an underinformed opponent (not that all members of the Catholic Teens Yahoo! Group are underinformed), it seemed like the most reasonable way to go. If priests had families, they couldn't be nearly as available to their parishioners as they are now. When our CDA regent, Cathy, accidentally stabbed herself in the leg with a knitting needle, Fr. Bill picked her up at the hospital. If he'd had children to worry about, he might not have been able to help her.
I never thought about the "egoism" before, though. It sounds like the rhetoric of "child-free" couples without children. "Child-free" makes it sound as though children are such horrible burdens that having four dogs and two motorcycles is infinitely more rewarding. In stark contrast, celibate priests and religious free themselves to commit to God more fully. As the incomparable St. Paul said, celibates are "free of anxieties…anxious about the things of the Lord, how [they] may please the Lord;" they can be "holy in both body and spirit" (1 Corinthians 7:32,34).
In a dialogue to be intensified with Islam, we must bear in mind the fact that the Muslim world today is finding itself faced with an urgent task. This task is very similar to the one that has been imposed upon Christians since the Enlightenment, and to which the Second Vatican Council, as the fruit of long and difficult research, found real solutions for the Catholic Church.

It is a question of the attitude that the community of the faithful must adopt in the face of the convictions and demands that were strengthened in the Enlightenment.

On the one hand, one must counter a dictatorship of positivist reason that excludes God from the life of the community and from public organizations, thereby depriving man of his specific criteria of judgment.

On the other, one must welcome the true conquests of the Enlightenment, human rights and especially the freedom of faith and its practice, and recognize these also as being essential elements for the authenticity of religion.

As in the Christian community, where there has been a long search to find the correct position of faith in relation to such beliefs—a search that will certainly never be concluded once and for all—so also the Islamic world with its own tradition faces the immense task of finding the appropriate solutions in this regard.

The content of the dialogue between Christians and Muslims will be at this time especially one of meeting each other in this commitment to find the right solutions. We Christians feel in solidarity with all those who, precisely on the basis of their religious conviction as Muslims, work to oppose violence and for the synergy between faith and reason, between religion and freedom. In this sense, the two dialogues of which I have spoken penetrate each other.
Only the Holy Father could so eloquently tackle two big issues at once: how to live as people of faith in the world and Christian-Muslim relations.
"Excluding God" from daily life is a real issue for me. Should I have not prayed a blessing before I had lunch with my friends today? Are my Catholic Terps shirts and religious jewelry offensive to the people I pass by every day? (According to British Airways, they are.) Am I being insensitive by discussing Catholicism openly and often with my coworkers when Jeffrey (who's Jewish) can clearly hear us? If I were being too loud for Jeffrey to work, I would definitely stop. In the other cases, I really don't care. I'm not offended by the dozens of yarmulkes I see Jewish guys wearing across campus. I try not to pause to say grace while people are talking to me, but I won't skip it if they keep talking. (I will, however, say grace silently if the situation calls for it.) Everyone is free to believe anything or nothing—as long as I can do the same.
I think the Pope made a really good choice to connect this struggle for Christians to that of Muslims. In some ways, it's the same struggle. Muslims deserve respect of their dietary and clothing restrictions. If I saw someone wearing an "Allah's Property" t-shirt, I'd be more amused than offended. Secondary, of course, is this positive example of Muslim-Christian connections. After the Regensburg debacle, this comparison was wise.
I've been stalking my Zenit feed for a while. I have several more papal homilies to go through, and I could stand to reread the one the Nashville Dominicans sent me from L'Osservatore. I'm excited, though. I never got around to Deus Caritas Est, but clearly I need to. This guy is good.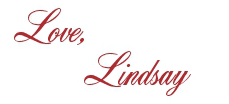 I bet you'll love these posts, too!