Switchfoot is definitely my favorite band. Their position was only cemented when *NSync was finally demolished for good. (Why, Lance, why?) I missed their current tour since it was on a Sunday night and I didn't have anyone to go with, but two super-cool things happened in the meantime.
First was SwitchfootBootlegs.com. During the tour, they press and hand out a free bootleg of the show each night. They encouraged the fans to share it, so they have: online. It's so cool: a website of live concert mp3s from Switchfoot's tour, available for free downloading. The best part is that, because the band gave permission to distribute their music this way, it's totally legal. Yay!
The second is that I found two new videos. This brings me to do something I don't think I've ever done before: embed YouTube videos into my blog. (I had the videos embedded, but that made my XHTML invalid, and I like having valid code.) The first is their new video that just came out in the email newsletter today, for the song "Awakening." Bonus points for recognizing the two video games they parody. If I can spot them, you can.
Cool, no? The second is a cover song from the Yahoo! Pepsi Smash series. They covered Beyonce's "Crazy in Love"! I kinda like it…though I don't think the Beyonce booty bounce would quite work to Switchfoot's version.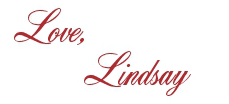 I bet you'll love these posts, too!