I was looking for a link to Phatmass, so I could find some new Catholic wallpaper (I had Switchfoot before). In the process, I discovered a link to this classic Catholic children's bedtime prayer.
Now I lay me down to sleep,
I pray Thee, Lord, my soul to keep.
If I should die before I wake,
I pray Thee, Lord, my soul to take.
If I should live to future days,
I pray Thee, Lord, to guide my ways.
Amen.
Is anyone else surprised by that last part? I've been praying that since I was little, but I never knew there was more to it. (Yes, that means I still do it. Why mess with a good thing?) I also thought "thee" was just an odd pronunciation of "the," but it works either way.
I had to teach myself the Guardian Angel prayer last year. Sometimes I feel like I missed out on so much having not grown up in a Catholic home. We had a FOCUS Ladies Prayer Service last night at the CSC (followed by an hour hanging out at Coldstone). One of the intentions I offered was for women called to the vocation of marriage, that they will find Christlike men with whom to build the domestic church. I still don't think of my house…my family's house…as a domestic church.
My family is only sort of Catholic. I'm the strange devout daughter. My dad worked on Sundays until recently; he never really seemed concerned about missing Mass every week, despite having converted less than a year before he took that job. My mom was baptized Catholic, married my dad in the Church, and got me back there in time for the Sacraments of Initiation, but I feel like she only did it out of habit. I have never known her to be happy about church, or even about God. Ryan was sent to CCD for the first time before his First Reconciliation and Communion two years ago, the same season my dad converted. He isn't going this year. This year has been my sister's turn, since my mom realized she was Confirmation age just in time for the second year of CCD.
I'm going home tomorrow evening for my sister's Confirmation rehearsal. Wednesday is always my busy day with classes and CSC stuff. Ironically, I'm going to miss Mass. I could probably skip it, but the Holy Spirit is telling me to go. I was all but told that I would be her sponsor. The truth is that my mom doesn't know any other Catholic adults. My grandmother was my Confirmation sponsor for the same reason (she at least goes to Sunday Mass every week), and my mom had to proxy because we were in Germany. This is also why I am my brother's godmother. We've got a lot of sponsorship incest in my family.
When I think about this, I wonder about my own future. I'm not judging my family. God will get to them through me or any way He wills. But how can I consider myself prepared to build a Catholic home of my own someday when my family is Catholic, but our home is not? The changed in my relationship with all of them was inversely proportional to that with God. What can I do, though? What can I do?
I'm going to miss Holy Hour adoration as well. That's a shame. I could have used that time to pray and think about all this. Or, more likely, write my paper.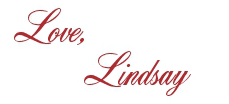 I bet you'll love these posts, too!