Last night, I went home. I love to dance, so I was honestly upset that I wasn't able to join the CSC's biannual trip to Blob's Polka Park. However, I had a good reason. My sister was filled with the gifts of the Holy Spirit, and I got to be her personal witness.
I've written about my struggles with my family and faith before (in my last entry, as a matter of fact). I don't think my mom is fully aware of the position she's put me in. My whole family has noticed how my devotion to Christ has grown. Thankfully, my mom hasn't accused me of "preaching" since that one time. I didn't really want to be Courtney's sponsor, but I knew that I couldn't insult my family by refusing. The fact that the Confirmation Mass conflicted with Blob's was a sign, I think. God wanted me to do it, and He wanted to humble me by calling me to give up something I love for someone I love.
The first time I went home was also a sacrifice. It was Wednesday night. Wednesdays are very long for me this semester (work at 8:30am, class 10-11 and 11:30-1, lunch, then back to work from 2-4:30pm), but they culminate with CSC fun. I go there right after work and stay through the Rosary, Mass, dinner, and Holy Hour, so I don't get back home until nearly 8 o'clock. It's always great, though. But I gave that up, too, to attend the Confirmation rehearsal. It was ironic to be in a church on one of the rare weekdays I hadn't been to Mass. Her class had a good thirty-five kids in it. Mine had about ten. (The Catholic population of our base in Germany was pretty small.) We started with prayer (yay!), and then spent a good hour discussing the logistics:
Don't carry anything during the processional.
Smile! This is a joyous ocassion; don't look so rigid.
Girls, cover your shoulders (which sent my mom out for a blazer for Courtney's dress; I had a similar problem six years ago).
Speak loudly; the bishop is getting older.
Bow before you receive the Eucharist—under both species.
And so on. We practiced the procession twice. Courtney got to lead it, which is unprecedented for a W family like ours. They set up for the group picture, we practiced singing, and my mom drove me back to campus. Then I wrote my rhetoric paper. I was analyzing "I've Been to the Mountaintop," though, and I was in bed just after 2am, so it wasn't that bad.
My mom picked me up early on Friday after post-Mass lunch. We made such good time that she took me shopping on the way home. I have gray pants now. I hung out at home until we had to leave for church. I haven't figured out yet which Catholic mailing list got my home address, but charities keep sending me mail. And I got my state tax refund. I did get to show my mom what a holy water fount (for a home) looks like from the catalog I got, though. Her attitude toward my devotion has changed from "Stop making me feel bad for being so lapsed!" to "What does that mean?"
I felt ridiculously unproductive wasting a good hour in the church hall (the basement) before Mass started. I prayed a Divine Mercy chaplet for my sister, watched her photo session, prayed some more, sat around, and pinned her ribbon on. (I liked their idea for labeling everyone with their patrons. They put red stick-on letters onto wide white ribbon (the reverse for the boys) and attached them with Holy Spirit cross pins.) I can technically call her Thérèse (of Lisieux) now.
The Mass was really nice. I wound up sitting directly in front of the tabernacle. (Thanks, Holy Spirit!) I wasn't fond of the Contemporary Choir's choice of Gloria and Alleluia, but their meditation hymn was incredible. Even Bishop (Francisco) Gonzáles, our principal celebrant, complimented them on it. He gave a wonderful homily (with a little Spanish I understood). The Rite of Confirmation itself was pretty cool. When I was standing behind my sister, he called her Therese, and for a second I honestly thought, "Wait, who?" Then I remembered. After he washed his hands, he gave special blessings to a group of already-confirmed students. They called it a "recommitment." Am I the only one who's never heard of that before? The bishop didn't seem fazed. Then, by Godincidence, I got to receive the Eucharist from him. That was pretty sweet.
After Mass, we processed out and back down to the reception hall. I complimented the bishop on his homily. When I told him that I'm from the UMD sort-of parish, he remembered Fr. Bill with a smile. Then I had some good Holy Spirit cake, looked at my sister's scrapbook, and got back to campus around 11:30…after which we stayed up playing Password-style Catchphrase in the living room until 1:30. It was a good day.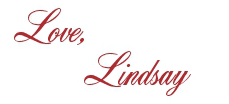 I bet you'll love these posts, too!