You know, I never do old-fashioned "what's going on in my life" posts anymore. Let's fix that.
It's almost the end of the semester, so I am dying accordingly. Reading for class still puts me to sleep. I go to class almost every day now having done only part of the reading assignment. As I continue in upper-level classes, the reading volume only increases. Last semester, I got so far behind that I honestly just gave up. This semester is turning out to be very similar. My days are scheduled so tightly that I have very specific chunks of time for studying. Unfortunately, those are often the very ends of my day, so I'm either not awake enough or far too tired to concentrate. I can't figure out what else to do, though. I don't know any other way to do school.
We had CDA elections two weeks ago. The nominating committee only picked one person for each office. Attendance dropped so dramatically this year that I'm kind of impressed they came up with that many people. Cathy had mentioned that she would consider a nomination for Vice Regent again if she knew the Regent wouldn't resign like last year, but I guess they didn't ask her. So, Kaitlyn will be Vice Regent, Maura will be Recording Secretary, Kait L. will be Financial Secretary, Maureen will be Treasurer…and I'll be Regent. xD After we finally managed to have a business meeting in October, I realized that I wanted to run for Regent. Cathy isn't graduating, so I promised myself that I wouldn't step on her toes if she ran for reelection, but she didn't. This spring, she herself suggested I consider taking the regency. I told Myca, swearing her to secrecy, and she was all for it. When Fr. Bill told me he hoped I'd become Regent, that pretty much sealed the deal.
On Monday evening, we had what Cathy swears is her last CDA event as Regent. (We still need to do a financial review, though.) Having inducted a whopping three new Daughters on Divine Mercy Sunday, we wanted to try to bring together as many current and new Daughters as possible for an orientation. Unfortunately, we didn't get to plan enough, so I went to the CSC on Monday evening for Mass as usual with only a very fuzzy idea of what we'd be doing.
Cathy spent Mass in the kitchen preparing dinner. She did a really good job considering that she was working by herself (though Jess N. made the cake). We ate first, then had dessert while Gina led our attempt to go over parliamentary procedure. When you do it right, parliamentary procedure is a really good way to get decisions made with discussion, especially with large groups. We've never quite managed to do it right, though. I did manage to get people used to standing when they spoke during business meetings, though. That helps a lot with order, because no one wants to raise her hand and stand up just long enough to say, "That's a great idea!"
After dessert, we did a (late) icebreaker game of "Do You Love Your Neighbor?" One person stands in the middle while the rest sit in a circle of chairs. She picks a girl and asks, "Do you love your neighbor?" She answers, "Yes, and I especially love people who…" and fills in something about herself. (You can also play it, "No, but I love people who…," but there is negativity allowed in CDA. Ha.) Then, all the girls who share that characteristic have to change seats. You have to move at least two seats away, and the last person standing starts the next round by introducing herself. Of course Cathy started with me. I picked people who have siblings. Gina needed clarification ("biological or "People who converted" wasn't thrilling, because there were only two (including my future new roommate, Sarah). Myca picked "I love Catholics," so that was a complete melee of elbows and squeals. Jess M. couldn't talk because something was wrong with her throat, so I interpreted her notes.
After the train wreck ended, we played Kait L.'s Circle of Love game. She is a very creative girl. Cathy talked about St. Maria Goretti in the absence of both our Spiritual and Chastity Chairs. We ended by making cards for hospitalized children, and then we all went home. Attendance was pretty good considering our track record; we had about 12 girls (including one who isn't actually a Daughter). And I got a super-neat saints + JPII bracelet blessed by the Holy Father!
Wednesday night dinner was even more fun than usual because I missed last week, and because we got to eat outside with minimal bug nuisances. It was also the Feast of St. Mark, and I had a wonderfully enlightening Holy Hour.
Earlier this afternoon, I had a phone interview for a summer job. I applied to Johns Hopkins's Center for Talented Youth Summer Program back in February. I wanted to be a TA, knowing that my chances weren't great because they'd already been reviewing applications for over a month. I interviewed today for an RA job. I don't think it went that well. I don't have much experience as an RA. That aspect of my job with Portz last summer was my weakness. My interviewer asked me what topics I might consider inappropriate for discussing with adolescents as opposed to my peers, and I totally blanked. It's been a while since I've really talked to kids, I guess.
Mary (and Fr. Bill) sent me links to the newest OotP trailer. I'd already seen them, but I appreciated the gesture. It was only a few days ago that I realized that taking this job I interviewed for (if they even offer it to me) means missing out on EVERYTHING Harry Potter this summer. I can't guarantee I'll even be able to get DH, let alone read it. How sad is it that Harry Potter is seriously affecting my work this summer, and it's not even summer yet?
I'll be leaving for the CSC in a few minutes. The Missionaries of the Eucharist are leading a discussion tonight on the Pope's Apostolic Exhortation, Sacramentum Caritatis. I actually managed to read the right sections of it, so this should go much more smoothly than my classes lately, where I tend to go without having read and then doze off for an hour and a half.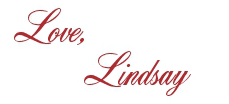 I bet you'll love these posts, too!