I started entering Catholic Carnivals again, which is how The Catholic Underground found my post. Last week's carnival included a link to Fighting Irish Thomas, who mentioned a Eucharistic Procession at Notre Dame last Sunday. That sounds so cool. I wish we could do something like that here at UMD, but I doubt it. That sounds like the kind of thing campus officials would want to stop. We can use campus facilities, being an officially registered organization that's open to everyone (like the Church itself). I can see the hecklers organizing now.
Also, Musings from a Catholic Bookstore posted a great rebuttal of a recent Newsweek article on B16's papacy since his election two years ago. Lovely birthday present, guys. It's a long post, but the gist of it is this: The Pope is responsible for keeping the Church Catholic, not for changing things willy-nilly, no matter who thinks he should. Period. (But go read it anyway.)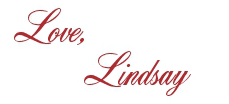 I bet you'll love these posts, too!