Time for another catch-all update.
Last Monday, I started a 54-day rosary novena. I prayed that particular devotion for the first time last summer, and the fruits were amazing. Our Lady handed my prayers on to God to use in his unique ways. This summer, I'm praying it for my three guy friends who are starting seminary this fall: Alex and Pat Y., who graduated last year and are becoming Dominicans, and Tim, who graduated last month and will be studying for the Archdiocese of Washington. I think the first time I see them in the habit or seminarian garb, I will burst into tears of joy. Mary and her boyfriend Matt are throwing a party for them at the CSC later this month. It's got a black and white dress code, and I know just what to wear.
I went to daily Mass all last week. On Thursday, Fr. Bill celebrated at 8:30am for the MOEs. I didn't even try to get up early enough for that and just went to St. Mark's. I may have only been the youngest person there by 20 years instead of 40 like at home. It was the Feast of the Visitation of Mary. I was pleasantly surprised to hear the Magnificat read as the psalm in the style of the LOTH. Cases like those make me wonder why the lectionary is still based on the NAB, or why the NAB isn't up for revision again. (Maybe it is; I don't know.) If the NAB translation of the Magnificat and Psalm 23 aren't good enough to be proclaimed at every Mass, what makes the rest of that translation good enough? I don't mean that as a wide criticism of the USCCB; I still love Msgr. Malloy and Fishers of Men. The Bible, though, is too important to our faith to let it carry on without being the best.
Speaking of the Bible, I am moving right along on reading the whole thing. I'm still 100 days behind the one-year schedule, but I finished Exodus yesterday, and I'll finish the Gospel of Matthew tomorrow. Now that I'm into Leviticus, I know rest of the Pentateuch is going to be hard. The last several chapters of Exodus read like this:
God said, "This is how you are to build the tabernacle and the meeting tent, and how you are to clothe the priests." Moses said to the people, "God says, 'This is how you are to build the tabernacle and the meeting tent, and how you are to clothe the priests.'" The people followed God's instructions for building the tabernacle and the meeting tent, and for clothing the priests.
And so on, for hundreds of words. I think I know how to skim now.
I finally got a summer job. I went on interviews the Monday and Tuesday after commencement. Monday was with the University of Maryland Center for Advanced Study of Language (CASL, pronounced "castle"). I found the job announcement in the Career Center database. After days of searching and thinking, "Well, that doesn't sound completely horrible," I came across a job near campus with a description that fit me perfectly. I wore my hair down to the interview, which made me self-conscious of the frizz, but I had a feeling it had gone well. On Tuesday, I went to Mass, then drove straight out to interview with my friend Martino's dad at his tutoring center in Montgomery County. I managed to go exactly the wrong direction, staying on I-95 when I should have switched to 495. Unfortunately, the next exit on 95 is 33 (UMD is at 25), so I was ridiculously late for my interview. Once I finally got there, profusely apologetic, I got the distinct feeling that it wasn't the best place for me. Deacon Choi could only offer me part-time work, and it would have been a long commute even if I went the right way from the beginning. I worked for the rest of the week in Honors, then emailed both places on Friday with my decision.
I was still out of work last week, though, because CASL is so high security. I work for the university and the government now. I had to be prescreened by the Acting Director of Security to make sure I'm not a terrorist, a Communist, or delinquent on debts. I also had to fill out the incredibly exhaustive security clearance forms, though I don't have to turn them in. Getting cleared would involve a polygraph. I'm not that eager to find work yet.
I started at CASL on Friday afternoon, so really on Monday. It was a good week. My boss, Pam, is the Communication and Web Manager. I'm her assistant. She was looking for someone who can write, edit, organize, and communicate; so, me. I have my own office in the location for uncleared employees. It's a fairly big office, and the entire suite is very quiet, so I usually listen to music while I work. This week, I helped Pam fine-tune her PowerPoint presentation about giving presentations, placed an order with Document Services, researched annual reports, created a display board, and copyedited an article. There's far less downtime than I ever had at Honors, but that's a good thing. I've gotten the chance to do something new, and I'm getting paid more, even if it does put me behind on Harry Potter.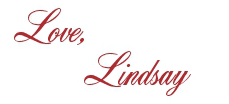 I bet you'll love these posts, too!