Some of my favorite Catholics are converts. I can only imagine what an experience it must be to come from some other religious tradition (or none!) to the truth of the Holy Catholic Church.
That said, I love it even more when converts and I think alike. Somehow, I stumbled across a link to "How and Why I Am Becoming Catholic," by Pete of Fortune Favors the Bold. I was struck by two things in particular from his converting story. First, he read St. Thomas Aquinas without getting bogged down in it. Even I'm not that brave. Second, he recommends Catholicism for Dummies. I love that book!
Congratulations on your decision, Pete. I'll save the "welcome" for next March.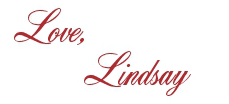 I bet you'll love these posts, too!