The AP reports that very few people read books these days. Being almost an English teacher, I was upset at first. Then I realized that, if not for Harry Potter and my school reading, I'd fall into that group, too. School, oddly enough, is what keeps me too busy to read for pleasure. When I added the iRead book tracking facebook application, I was dismayed to find that I had almost nothing for my Currently Reading section. (The Bible only sort of counts. Sorry, Lord.) I love to read, and I want to do it more, but my plan to stretch the day into more than 24 hours has yet to go through.
This reminds me that I never posted a review of Harry Potter and the Deathly Hallows. I'll get on that. In the meantime, read Stephen's King's amazing review in Entertainment Weekly.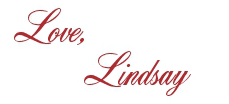 I bet you'll love these posts, too!