I used to love blogging. I remember when I first tried to blog more than once a day, only to find a kink in the (old) Blogger system that displayed them in the wrong together. Then I went through all the trouble of moving into WordPress and learning how to use it.
Then school happened. Then school happened again.
So here I am, almost finished with college. I've had what feels like the worst semester of my life, but also like every semester before this one. The last time I tried to catch up, I promised to stop trying to catch up, so I'm not going to.
Yesterday was Thanksgiving. I am thankful for Jesus and my awesome family and friends. It was the feast of St. Cecilia, so I decided to go to Mass. I feel so gypped not having a name day. The closest I can get is St. Colette (my middle name, which I never use, is Nicole). This year, Thanksgiving eclipsed St. Cecilia's day in the U.S., so I get nothing. I did celebrate St. Rose of Lima back in August, but that doesn't really count.
Anyway, I was headed around to St. Columba Church, but I passed by St. Ignatius on the way, and they happened to be having Mass at 10 a.m. as well, so I stopped there. I was pleased with the number of people at Mass. Still coughing and slightly germy, I couldn't participate as fully as I would have liked, but I'm glad I went.
I came home, changed out of my sweater because it was freakishly hot, and wandered around the house until we left for my grandparents' house for dinner. There was a ton of food, and it was delicious. I said grace, as usual, because I'm the most religious person my family knows (not that we ever "gather around the table" to pray before meals except on Thanksgiving and Christmas). I had a piece and a half of triple chocolate cheesecake for dessert, and read some of Tennyson's Idylls of the King for Arthurian Literature before we headed home.
Today was pretty good. I was up until almost 2 a.m. last night talking to Jim on AIM. I suppose I needed something to ground me after yesterday's Thanksgiving family fest. I set my alarm for 9:30, but gave myself permission to ignore it. I got out of bed just before 11 a.m. It was fabulous. After eating and showering, I spent three hours catching up with the Lectionary from the last two weeks. It wasn't nearly as enjoyable as my Bible marathon on retreat, but as Jim reminded me, nothing is ever as good as it is on retreat. I checked my email, ate some fabulous cheese with extra cheese pizza for dinner, graded journals for my class, and watched the end of pop-up High School Musical 2. (One of these days, I'll catch the first one.)
And now, I'm trying to resurrect a blog, but I also have things to do. We'll see how this hiatus return goes.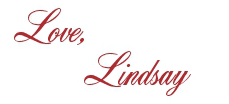 I bet you'll love these posts, too!