Too often, you hear about young people as though we're the bane of society. We sleep around, we do drugs, we get arrested, and so on. Nowadays, though, it's more common (and, I think, more important) to highlight the good things. We volunteer, we care about the environment…and we young Catholics love tradition.
Case in point: This Friday, we are having (Novus Ordo) Mass in Latin at the CSC. Over the last few months, I've been going to the CSC early on Wednesdays to practice parts of the Mass in Latin. We're going to chant the Agnus Dei and Sanctus (which I already knew), as well as the Gloria, Kyrie, and Memorial Acclamation. We couldn't quite manage the Pater Noster in time, but Br. Louis says we'll work on it for next semester. I'm a good sight reader, so I focus mostly on getting the pronunciation right. My R's always sound Spanish, but that's to be expected considering that I don't speak Latin.
I have a more obvious Spanish R problem with the rosary. Kevin organized a Latin rosary before the Mass on Friday, to complement the rosary we usually pray before daily Masses. He asked me, Martino, Jess Newman, and Josh to lead decades. Quick quiz: which of the people in that list speaks neither Latin nor Italian? That'd be me. It will be an interesting experience. At least if I create a scene, only the people I know will laugh at me.
I'm excited to have Mass in Latin, though. It's the closest to Tridentine I'll have been. I always liked our Spanish Masses back before Estefi graduated. It's also a wonderful sign that our traditional/orthodox swing is (a) shared by Fr. Kyle and (b) no going to slow down anytime soon.
Sancte Andrea, ora pro nobis.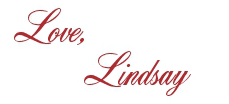 I bet you'll love these posts, too!