Here's my notes on the Christmas Catholic Carnival, number 152, hosted at A Catholic Mum Climbing the Pillars.
Heidi at Mommy Monsters Inc. (love the title!) offers a reflection on Mary's and Elizabeth's feelings during the Visitation. How did Mary feel after consenting to be the Theotokos? How can we compare Mary's situation to modern times? It's hard to analyze our Blessed Mother. I run into the same problem with her that I have trying to ponder Jesus during the hidden years of his childhood and early adulthood. In Bible study sophomore year, Maura, Tim, Jim, Ali, and I discussed whether Jesus would have ever dated. Fact notwithstanding that young Nazoreans didn't date like people do today, it's an interesting idea to ponder. He would have been incapable of lusting or any sin again chastity, of course, but even though he knew he would die without marrying, would he have gone walking by the well with a nice Nazorean girl?
Sr. Edith Brogue, OSB, shares a reflection presented to her sisters about St. Joseph's role in the Holy Family and the Nativity, in light of this year's Vatican nativity scene. St. Joseph gets left out almost all the time. It's sad that in a world where fatherhood isn't valued or popular, the greatest earthly father we have gets pushed aside as well. When I finally worked out a personal method of praying the rosary, I was proud to add "St. Joseph, pray for us" to my daily prayers.
Christine, of Domestic Vocation, recounts yet another harried health scare. Despite the challenges that come with being human, she managed to survive with a good outlook on redemptive suffering. I can relate.
Erin of Bearing Blog, who I also enjoyed in Carnival 151, offers a post I read last week about responding to rude questions about the size of your family. It's none of their business how many children you have! A few weeks ago, when I went to replace my broken holy medal chain at the Shrine, I saw a woman with 5 small children, one of whom was carrying the second-smallest. In another part of my life, I would have shaken my head in pity, much like my mother would to this day. This time, I smiled, though with a worry in the back of my mind that the girl carrying her sister might not be holding on quite tight enough. Holiness takes time.
A different Heidi, of Streams of Mercy, wrote a beautiful story about how her understanding of evangelization (and evangelism) has changed over the course of her conversion to Catholicism. I believe that lifestyle evangelization is very important. If people can't relate to you, they'll never pay enough attention to see Christ in you. They won't hear the Gospel if they're not already willing to listen. I really must get around to reading that CDF document. Maybe, just maybe, I can squeeze it in before winter break ends.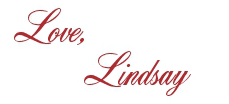 I bet you'll love these posts, too!