I intended to polish and publish my post about FOCUS Conference today. After a long day, I can tell that that isn't going to happen. I have an interview tomorrow for the Integrated Master's Certification Program here at Maryland. My primary goal is still to join ACE; it seems like the perfect chance to try out Catholic schools and go to grad school for free. I don't know where I'm going to find the money for grad school if I don't get into ACE, but Maryland is an option. I might have to leave this one up to God.
I have also realized that I need a good, everyday pair of black shoes. None of mine really go with everything.
Life would be so much easier if you didn't need money to get stuff.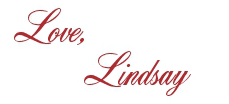 I bet you'll love these posts, too!