This is the one I accidentally skipped. Sarah's back to hosting after having her baby. I love it when she hosts; she's so good at it. Finding a theme among all the self-submitted posts must be a bit like Bible study. You know there's a greater significance, but sometimes it takes a while to find.
This one's gem is by Melissa at A Third Way. When she was relegated to the toddler room for Christmas Eve Mass, she took it as the perfect opportunity for some Christmas humility. I have to fight feelings like that in my own heart on Ash Wednesday and the Triduum here on campus. "Where are you every other Wednesday? We have free food–what more could you ask for?" I think. That is usually followed by, "Lord, make me humble like you."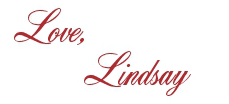 I bet you'll love these posts, too!