I always intended to write about Christmas Day, a year-end post, a new year post, or any of those. As usual, I didn't get around to it. However, I had the best start to 2008 that I could have imagined: the FOCUS 2008 National Student Leadership Conference.
I've been delighted with the FOCUS missionaries on campus this past year and a half. Liz was wonderful. She led us a through a Bible study on salvation history that was being composed as we studied it. Lynelle is also lovely. She brings a really great relational element to our study of Christlike leadership for women. I was full of praise for Msgr. Swetland when he came to do a FOCUS large group event for us last spring. In short, I love FOCUS. When I first heard about Conference, I was put off by the distance, the time frame (I need the money from winter break work), and the cost. Once I knew we'd be taking buses and I had secured financial support from my parents and a FOCUS scholarship, I was all set for one of the best experiences of my life.
I was not disappointed.

Tuesday, January 1
The UMD contingent, 50 students strong, gathered at the CSC at 11:30 a.m. Even after a fabulous New Year's Eve party at my guy friends' house off-campus, we all made it to Mass for the Solemnity of Mary, Mother of God. Real Catholics know how to party–and still get to church on time. After a great Mass with extra blessings from Fr. Stan, we had a quick lunch and piled onto the bus. We drove for the next twenty-seven hours.
Wednesday, January 2
Maryland is a long way from Texas. We passed through Blacksburg, Virginia, stopped to change drivers somewhere in Georgia, made a 4 a.m. bathroom stop in Louisiana (I think), and had lunch in Tyler, Texas. After several movies, bus-wide Catchphrase, and struggling to sleep at 70 mph, the Divine Mercy Chaplet guided us to the Gaylord Texan Resort in Grapevine just in time for the 4 p.m. opening Mass.
After Mass, we checked into the hotel. Reason #12 why I love Catholic guys: one of the members of the hospitality crew offered to carry my suitcase up the stairs. After trying to freshen up and locate food, we returned to the the Convention Center for our first evening session with Jeff Cavins. I'd heard of the Great Adventure Bible Timeline, but I'd never heard him speak. He was phenomenal. Speaking of the walking on the water (Mt. 14:22-33), he challenged us to follow signs from God: "You'll never knew if it's really Jesus unless you step out of the boat." I could tell he had catered his talk to the 3000 college students, FOCUS staff, and religious, but he never talked down to us.
Thursday, January 3
The Conference talks were split into groups based on each person's spiritual level: A for first-timers, B for those in between, and C for those looking to go deeper or nearing graduation. I split my time between B and C talks, so my Thursday started with Dr. Jonathan Reyes. He gave an intense speech about the reality of spiritual warfare. "Don't be content with where you are in Christ," he said, because the angels of God are fighting the demons for our souls every minute. Christ died to fight our way to heaven, but we have to choose to let him defend us. It's a good thing there's only one choice.
After a beautiful Mass concelebrated by at least 50 priests and two bishops, I went with FOCUS Helen and a dozen friends to order in Domino's for lunch. We ate at tables in the four-acre hotel atrium. The glass ceiling let in so much sunshine that it felt like we were outside, but the chlorinated water kept us grounded.
Afternoons at Conference consisted of small Impact Sessions. I was turned away from the talk I had chosen for lack of space. This happened again, but I soon realized that, even when my plans were foiled, God's plan did not disappoint. He knew where I needed to be. I wound up in a talk about the New Evangelization. I'd never realized what that term actually meant until Scott Powell, a former FOCUS missionary, explained it. It's not the message of Christ that's new; it's the people receiving it. There has never been such a huge population of uncatechized Catholics. Traditionally, the faithful would meet Christ, receive baptism, and then mature in their relationship with God. Now, people are baptized and confirmed without really meeting Christ. It's like getting married before you meet your spouse. Our new task in evangelization is to introduce the flock to their Shepherd.
I went straight to the next room to wait for my second Impact Session, "Life After Graduation" with Msgr. Stuart Swetland. He stressed that "the lay faithful are called to sanctify the world," no matter where God leads us after college. We have to continue to grow in grace, bloom where we're planted, and trust that God will give us what we need to follow our particular vocations. I am always invigorated after hearing from Msgr. Swetland.
After dinner, Deacon Alex Jones preached about the Holy Spirit. I knew his story from EWTN: he left the Pentecostal church where he was pastor to enter the Catholic Church with dozens of his old congregation. He was vibrant, impressive, and hilarious. A short break later, I jumped out of my seat for some real entertainment: praise and worship with Matt Maher! He played the songs I've grown to love, and delighted us with a brand-new song about driving with God written for a Volkswagen commercial. He even played a love song about cheesecake. It was the best cheesecake song I have ever heard.
Friday, January 4
My Friday began with a morning session on following God in every situation given by our Master of Ceremonies, FOCUS West Regional Director Sean Dalton. When God leads us to share his gospel with others, Sean said, there are no excuses. Didn't work for Moses; won't work for us. As Jedi Knights of God, grace is The Force enlivening us against darkness.
After another beautiful Mass, I tried to go to FOCUS Dave's Impact Session on the grandeur of God in art and literature, but space restrictions and the Spirit led me to a session by Joe Wurtz on Catholic leadership on campus. He stressed that each generation is charged with renewing Christendom, the realm of Christ on earth. As leaders, we have to seek out the ways to build a culture of God even on secular campuses, and to rethrone theology as queen of the sciences.
My last Impact Session was with Jim Jansen. "Ecumenical Pyromania" sounded too intriguing to pass up. Jim Jansen pointed out that, unlike non-Catholic evangelists, we Catholics can't be satisfied with conversion to Christianity. We want the world in our Church. "Eternity is worth the awkwardness" of speaking up about the Faith.
That evening, Mother Assumpta Long of the Nashville Dominicans gave an empowering talk about being authentic, faithful Catholics. "If you're faithful to Mary and the Eucharist," she said, "you're gonna be safe." Mike Sweeney, captain of the Kansas City Royals, gave his personal testimony about reclaiming his faith and surrendering everything to God. His connections made our Friday night entertainment possible: a concert by Third Day. I wasn't nearly as excited to hear them as I was for Matt Maher, but it was still pretty amazing to have such a tremendously famous band playing just for us. "God of Wonders" always stirs up something inside me.
Saturday, January 5
Saturday was bittersweet because it was our last full day at Conference. I passed up the chance to see Mark Hart live in order to hear Dr. Timothy Gray talk about lectio divina. The technique wasn't new to me, but hearing Dr. Gray walk us through it and explain the hidden richness of Scripture was so edifying. He said, "Our number one task as Christians is to be in love with God" and "prayer is only boring if we let it become a monologue." Wise words.
After another wonderful daily Mass, we had a long break. I rejoined the masses in the afternoon for a screening of Ben Stein's documentary Expelled: No Intelligence Allowed. I signed a non-disclosure agreement that forbids me from commenting or revealing details, so you'll have to check out the website yourself, but I think I can say that I liked it a lot and you should go see it. Our mammoth UMD bus invaded the Grapevine Mills Mall for dinner at the food court, which felt very similar to taking over the Diner back home.
That evening, Fr. Benedict Groeschel gave an amazing talk about the JPII Generation. He decried the "phony" Catholic colleges that have lost their true sense of Christ and applauded groups like FOCUS that keep the Faith among secularism. Fr. Benedict has grown frail in his age and after his accident, but his mind is as clear and sharp as ever. I was truly inspired.
Our nighttime activity was Adoration of the Blessed Sacrament. I wasn't feeling the musician, and I pushed my stamina too far. I've had better times of Adoration, usually with more silence, but Jesus never really disappoints.
Sunday, January 6 (Feast of the Epiphany)
FOCUS Founder Curtis Martin sent us off with a challenge to set the world on fire for Christ. Ironically, the closing Mass was the shortest of them all. Our fabulous FOCI had ordered pizza so we wouldn't have to leave hungry. We ate hurriedly, I executed the fastest quick change out of my Mass clothing I've ever done, we took a group photo outside the bus, and we set off for home. The ride back was more spacious because the missionaries stayed behind, and it felt faster because we were practically veterans.
FOCUS Conference was my last chance to participate in anything so enormous and empowering. I am so glad I stepped out of the boat and took some time to get to know my God better in the company of 3000 of my peers. I'm ready to set the world on fire. Who's got a match?
---
For professional stories about the FOCUS 2008 National Student Leadership Conference, check out the press release and the story from Catholic News Service. For pictures taken by Lynelle's fiancé Tyler, see his massive spread at Picasa Web Albums.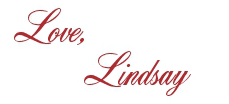 I bet you'll love these posts, too!