I am not letting things get away from me anymore. I am starting this last semester as an undergraduate on the right foot. I started my Latino literature reading this morning, and that won't even be due until at least Thursday. I've made it up through the First Book of Kings on my Bible reading schedule (calling it the "Bible-in-a-year plan" is silly since I started last year). I even read all of Girls Gone Mild well before the meeting next month.
So now I'm continuing to catch up on Catholic Carnivals, especially since I've been submitting lately. Catholic Carnival 155 was hosted at Deo Omnis Gloria, a blog I very much enjoy when I pass through.
Mommy Monsters ringleader Heather writes about the importance of telling children their personal stories. I'm not adopted, but as a pro-lifer, I am a big fan of it. I can only imagine the sensitivity it takes to help an adopted child truly feel loved.
Fr. V of Adam's Ale points out that not everyone in church is exactly enthusiastic about being there; some people would like a place to hide. As a revert myself, I can appreciate that. I tend to sit in front: not because I think I'm holier than anyone else (ha!), but because I like to see and hear as well as possible. I also prefer leaving the seats in the back to latecomers (so, about half of the attendees) and newcomers, in the hope that they'll be packing the front right alongside me someday.
Sieglinde at Eastward, Catholic Soldiers gives us a fabulous post about the meaning of grace. I struggled with that same question myself a year ago last fall, and wound up with meditations that came straight from the Spirit. If you've ever wondered about what "grace" actually means (ever!), read her post.
Laura H. of … And If Not… offers a reflection on little white caskets and the value of life. The Holy Innocents hold a special place in my heart.
Finally, the always enjoyable Red Neck Woman of Postscripts from the Catholic Spitfire Grill offers an intro to the Liturgy of the Hours. I am approaching my one-year anniversary of using my one-volume Christian Prayer, so I can appreciate her post. If you've ever thought about praying this second-highest liturgy of the Church, take a look. Once you get started, you'll find that the Spirit makes it hard to stop.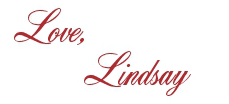 I bet you'll love these posts, too!