It has been thirty-five years since Roe v. Wade and its companion case, Doe v. Bolton, were handed down by the U.S. Supreme Court. Every year since then, a committed group holds a peaceful protest march along Constitution Avenue in Washington, D.C., in memory of that tragic day.
Last year's March for Life was the first time I'd taken a public stand against abortion. This year was my second. Let us hope that I never have the opportunity to go out a third time because these horrible laws are repealed.

I met a sleepy but determined group of CSCers at 7 a.m. on January 22. We carpooled to the Metro station, then made our way downtown to the Verizon Center. We arrived at around 8:20 only to find that the 20,000-capacity arena was already full. Last year, Fr. Bill gave the homily, so we got there with plenty of time to spare because he was with us. This year, Fr. Kyle had to help with the preparations, but he couldn't exactly force a group of twenty people inside.
We were disappointed (especially me, because I missed another Matt Maher performance) but already there, so we walked a few blocks down to St. Patrick's. That church was packed as well, but we squeezed in on the floor in the back corner, next to the votive candles beneath a statue of St. Anthony. We talked and prayed, waiting for the scheduled 10:30 Mass. Chuks and Peter showed up, having been turned away from the Verizon Center after we left. Soon, the principal concelebrant announced that he'd offer one Mass right away, then clear us out to allow more people in at 10:30.
The Mass was quite nice considering our cramped conditions. We Catholics love our Jesus. I had extreme difficulty getting up from the floor as Mass progressed, owing to my mysterious chronic knee pain, but Marc helped me every time (reason #13 why I love Catholic guys). As I expected, distributing Holy Communion took a long time, but we were all patient and quiet. It was a testament to our peaceful demeanor throughout the day.
After Mass, we still had hours to kill before the pre-March rally. We invaded Potbelly across the street from St. Patrick's, then wandered through Barnes & Noble. Chris S. put copies of The Theology of the Body for Beginners in front of the explicit covers in the sexuality section. (Fun Factoid: Christopher West is a Maryland alumnus.)
Leaving the fancy Barnes & Noble, we stood around near the Mall for a while, noticing our varied compatriots. Throughout the day, I was astounded by how easily the Holy Spirit guided people to our group through the throng of thousands. We ran into Lacy, who was on her way to meet up with her fellow MOEs. We found Mary H., who just transferred from UMD to Christendom College, but was wonderful while I knew her. She enthusiastically guided Michelle and about half our group across the Mall to join the group from Christendom, but my half got left behind. I lost sight of Michelle's orange hat, and it was all over. Nicely struggling against the horse-riding police officers who were trying to corral us onto the sidewalk, we finally got around the stage and to the Christendom group. I was astonished we ever found them!
We had a great spot. We were close enough to the stage to see and hear everything, but far enough away that when our attention wandered during those hours, we weren't obvious. When Nellie Gray, founder of the March, slipped onstage, we joined in the prayer for her. We felt uneasy about the rabbi's demanding action from B16 against abortion. We applauded heartily for Archbishop Wuerl and for Archbishop Dewane of Venice, Florida, who'd concelebrated 10 a.m. Sunday Mass on campus. (He was very cold up here!) Then we slowly moved out for the March itself.
It struck me as we were listening to the various speakers, mostly people of faith, that the March for Life is overwhelmingly a march against abortion. The significance of the date is clearly not lost on me, but being pro-life means more than praying for endangered babies. Pro-life covers womb to tomb. I marched for the elderly and ill as much as for the third of my generation that was never born. I marched in honor of mothers who choose adoption and people who understand real love. I marched for people that couldn't because of distance, family obligations, age, illness, or injury.
I told God that morning, "Okay, Lord, I will stay until my knees hurt too much, but then I'm coming home." My knee brace and I stayed for the whole March.
The March itself isn't terribly interesting. Some groups chant, sing, or pray the rosary. Others just walk and talk, because our mere presence is meaningful, too. There were plenty of signs I agreed with, and others held by people with too much anger or by RadTrads. Thanks to the Spirit, we even met up with Sr. Olivia, a friend of mine who recently entered the Servants of the Lord and the Virgin of Matará, her sisters, and the IVE seminarians.
As Peter pointed out, we didn't quite make it to the Supreme Court, but we took a public stand against abortion and other legalized crimes against life. Raising our voices even once is better than doing nothing at all.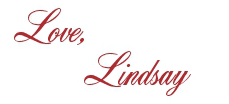 I bet you'll love these posts, too!