I'm the lector coordinator at the CSC, so when this week's CatholiCity Message started bemoaning bad lectors, my interest was piqued. An excerpt:
In a perfect world, lectors would practice the reading out loud several times before Mass or even the night before. Practice leads to confidence, lack of error, increased understanding of context and that elusive "smooth" quality virtually all good speakers exhibit. In fact, the best readers have practiced the passage so well that they can raise their gaze from the text and make eye-contact with the congregation at appropriate moments. The goal is to ensnare the listener with the meaning of the particular passage, and paradoxically, when it is done well, the listener barely notices the reader.
I've been coordinating for two years now. My one requirement is that lectors meet with me at least once, in person, for training. I am willing to forgive their general inability to use a calendar after I send out the entire semester's scheduled, but talent is not a prerequisite. I try to stress, though, that lectoring (not "lecturing") takes practice. It is not like reading anything else aloud. Some people never encounter the Bible outside of Mass—ever. As lectors, we bring the Word of God to his people. That is a priceless privilege. So, dear CatholiCity editors, I am actually doing my part to eliminate the Horrible Style in my parish.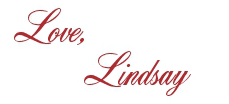 I bet you'll love these posts, too!