Kate Wicker hosted the Catholic Carnival this week. She has a great "Feast Before the Fast" theme, since Ash Wednesday is next week. I'm not quite ready. We just finished celebrating Christmas!
I submitted a post to the Carnival again, the one about FOCUS Conference, which I also sent to our five FOCUS missionaries. Imagine my embarrassment when, of all days, WP started malfunctioning on Tuesday. I got everything fixed by the end of the day, but I'm still not quite what went wrong. Something about the redirect from my hostess wasn't working properly, but it's all good now.
Jen at Daughter of the King ponders her spiritual game plan for this Lent. Last Lent went very well for me. I gave up secular tv and watched a lot of EWTN instead. I resumed praying the rosary every day; I tend to fall in and out of the habit.
My crowning achievement seems strange at first: For Lent, I resolved to take never pass up vegetables. I did this not because, as Fr. Frank lamented, I see Lent as a diet plan. I did it because I realized that food was one area of my life that I hadn't yet given over to God. I needed to grow up, be healthier, and stop being so picky. Those first few salads and broccoli florets were tough, but I'm so much better for it. I was humiliated to admit my childishness and do something I absolutely did not want to do. Now, not only do I eat vegetables, I also like red and green apples, and I'm working on oranges. Soon I'll eat the whole pyramid!
I haven't definitely decided what to do for this Lent. Unfortunately, I am running out of time.
Finally, Heidi at Silent Canticle gives us her thoughts about writing for free. I don't blog for the glory of God any more than I do everything for God. Blogging for God sounds like it could go the way of Christ the Lord. I've never written anything for pay, though, and I copyedit for free (except at CASL, where I was paid hourly regardless of how much work I did). I blog as an extension of the personal journals I've kept since middle school. She makes a good point about using the talents God has given us, though. The few posts I've had that seem to have really reached people make the whole process worth it.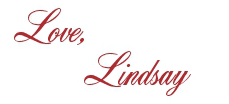 I bet you'll love these posts, too!