Today's linguistic curiosities come to you via Wikipedia. I've only recently started reading Wikipedia articles in Spanish. It's so encouraging that I can understand them. They help a lot when I'm studying for my Spanish history class, because my professor lectures in Spanish, and I'll have to write exams on them in Spanish. Researching in English wouldn't make sense; I don't even take notes in English for that class.
Las palabras más largas del idioma español son [The longest words in the Spanish language are:] Hipopotomonstrosesquipedaliofóbicos, esternocleidooccipitomastoideo, anticonstitucionalmente, electroencefalografista y otorrinolaringológicamente.

via Idioma español
I love that section because the words are so neat. The first is some kind of animal with six legs (I think). The second sounds like a body part. The thrid is "unconstitutional." The fourth is "electroencephalographist," a.k.a. someone who runs EEGs. The last sounds like an adverb for things related to speech (ENT, possibly).
All of this is making Firefox's built-in spell check go crazy.
An amusing example of the significance of stress and intonation in Spanish is the riddle como como como como como como, to be punctuated and accented so that it makes sense. The answer is: ¿Cómo "cómo como"? ¡Como como como! ("What do you mean / 'how / do I eat'? / I eat / the way / I eat!").

from the English version of the same article: Spanish language
And finally, a similar linguistic riddle in English:
"Buffalo buffalo Buffalo buffalo buffalo buffalo Buffalo buffalo" is a grammatically correct sentence used as an example of how homonyms and homophones can be used to create complicated constructs.
If you consider "buffalo" a verb, it works. Very cool…for us language nerds.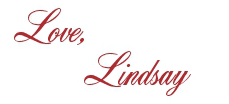 I bet you'll love these posts, too!