It's been a while, dear readers. I was on a long streak of only blogging critical reviews of news and such, so perhaps I'll attempt to summarize the rest of my life before I head off to bed.
At the end of January, I:
took the Jeopardy! online test again. I'm still no closer to fulfilling that dream, unfortunately.
went to Chili's in Bowie and played Taboo at my friend Monica's house with some FOCUS Bible study guys from the U.S. Naval Academy. They were all very nice, and very tall.
almost got stuck in and stuck with books for a seminar on Cuban literature. The professor was intimidating from the get-go. I decided to just go.
In February, I:
started observing Lent. It hasn't been this early in 150 years, it won't be this early for another hundred, and it's the second earliest it can ever be.
heard another awesome talk given by Msgr. Swetland. I love him so much. I just watched an episode of Catholicism on Campus on EWTN, which he hosted. Fabulousness all around.
attended the first meeting of our CSC Girls Gone Mild book club. The brunch was delicious and helped me realize that I love vanilla yogurt. The conversation was so encouraging. don't have to be Miss Chastity USA all by myself anymore.
saw Finding Nemo on Ice with Guy. It was a really great show. So colorful. And, since my dad works at the Verizon Center, I got the tickets for free.
attended the CDA Anniversary Banquet. We didn't have one last year, so it was especially nice to attend for the first and last time. The decorations were beautiful, thanks to Lacy, the food was delicious, and we all busted several moves.
helped my all-girls team to a spectacular Trivial Pursuit: Pop Culture Edition win against the boys. I'll never hear "Sweet Child of Mine" the same way again.
had an eventful (that's not a typo) interview for ACE, which I will describe in greater detail in a future entry. (It deserves its own.)
wrote a paper about God and authority in Robinson Crusoe that earned a 94.
went on my very last and possibly best CSC Spring Retreat, which I will also describe in another entry.
Thus far in March, I have:
read almost all of Spe Salvi, coming closer to my lifetime goal of reading an encyclical than I ever have before.
attended FOCUS Open Mic Night at the CSC, where I heard my friend Tony play his "funky bass" and the aforementioned Monica do a beautiful duet of "Set Me As a Seal" with one of our FOCUS missionaries, and won a Chipotle gift card.
gone to another meeting with the Mild Girls.
gotten into ACE, which means I'm going to grad school at Notre Dame and I have a job!
Clearly, I have been busy.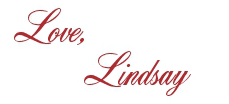 I bet you'll love these posts, too!