I'm playing catch-up, as usual. I can't quite hit all the installments I missed, but something is better than nothing.
In Carnival 163, Jen at Daughter of the King shares her experience praying with youth. I can relate. God gave me the same sort of revelation, that praying *for* the people that annoy you is more fruitful for you *and* them than asking God to change them. So when I hear a baby making noises during Mass, see a girl wearing too little clothing, or get blindsided by blaring profanity from a driver's loud music, I offer them up to God in prayer. Red Neck Woman posted about this in Carnival 156, relating the practice to St. Catherine of Siena. There's nothing quite like picking up the habits of a saint.
In the same carnival, Kate Wicker offers "Perfect, Schmerfect." I, your obsessive-compulsively inclined blogger, relate completely. I won't deny that having my closet organized by color brings me silent joy, but I also readily admit that there's nothing like confession to make you fully aware of just how broken you are.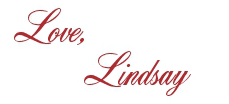 I bet you'll love these posts, too!