Finally, I have managed to get to Carnival 164–on publication day. Okay, so I knew it came out today because I got a direct email thanking me for participating, but small victories are victories nonetheless. The posts that stood out in this Holy Week Carnival are about sin and our relationships with God.
I always enjoy Soccer Mom Christine's posts. This time, she writes about her first confession in a while. Christine's description of her confession is spot-on. From her lovely pre- and post-confession prayers to keeping her daughters occupied, she had all her bases covered. If she can make it to confession, anyone can.
I have an odd relationship with confession. I make it a point to never go more than six weeks between confessions, aiming for once a month. I've never had a regular confessor, but I have an inkling that doing so would help me grow spiritually. Despite all my issues, however, I am contrite, I seek out the sacrament, and I am that much better at cooperating with God's grace.
Cathy at From the Field of Blue Children comments there on issues I'd examined before–some right here in my own blog, but with new perspectives. She reminds me why community exists. We need the voices of others to keep us alert. Concerning the Spitzer prostitution scandal, she and her commenters point out that the media is rightly recognizing the impact of Spitzer's crime on society. It's a sin. Sin is not private, no matter how many doors you close. Concerning the "new sin list," she hones in on Bishop Girotti's explanation of this principle. Sin affects us all.
As for Jen's post at Daughter of the King, I have to echo what I've seen others say: I will never look at the Creation of Adam the same way again.
I have much to keep in mind for my next confession.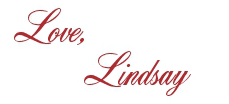 I bet you'll love these posts, too!