I got the key to my classroom yesterday. I had to swipe the key to my closet on Wednesday because I needed an immediate solution to classroom theft, but I plan to copy it and give it back.
My students are only allowed to write in blue or black ink. I tolerate some unusual shades of blue and erasable pens, but anything written in pencil got a zero. It was harsh, but "don't use a pencil" is a basic instruction. However, they are still children, so I buy cheap black pens at Wal-Mart and sell them to my students for 25 cents each. I point out whenever they buy pens that they could buy them themselves much cheaper, or borrow them from classmates for free, but they continue to come to me.
When they leave their textbooks behind (or say they've been stolen from their lockers) and I find them, I put them in my drawer and charge $1 per book to give them back. There are about fifteen textbooks in my drawer right now; my class requires two books, which are loaned to students as if they were in public school.
All of this added up to an envelope with around $20 cash in my top desk drawer. Tuesday night was the first home basketball game, so when I left around 5:30 p.m., there were still dozens of students running around the unlocked building. When I arrived Tuesday morning, the envelope was gone. I mentioned this to my housemates, who encouraged me to report it to my principal and ask for a key to my room. I did.
I got the key to my classroom yesterday.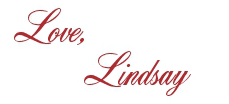 I bet you'll love these posts, too!