In a stroke of genius and exhaustion, I decided to let my students earn a project grade in class by writing final exam questions. That way, they'd look through their books and notes (i.e., study–but don't tell them that!) and refresh themselves about the way multiple-choice questions work in English class. Essentially, they did part of my work for me, because in exchange for writing good, test-worthy questions, I offered them a five-point bonus on the final exam.
Some of their questions were good. Two of my ninth-grade girls wrote some really insightful ones. One of my tenth-graders in particular struggles a lot, and as I drown in this whole experience, I can tell that I've lost him. One of his questions was this:
Who is the main character in "The Book of Ruth"? (emphasis mine)

a. Lil' Wayne
b. T.I.
c. Ms. W. (that's me)
d. Naomi
Better luck next semester?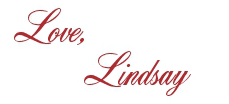 I bet you'll love these posts, too!