I love how, just when I remember the Friday Five exists, it's about books. If only I believed in coincidence….
Do you enjoy reading? Absolutely. I rarely have the opportunity to read real, physical books, but I love doing it. I read all day online and in class, but that isn't the same.
What is the first book you remember reading? When I was little, maybe six years old, I was sitting outside reading a Looney Tunes book to my friends. I remember seeing the Road Runner on the page. One hand was holding the book, but the other was resting in the grass. A wasp landed on the hand in the grass. I panicked; it stung me. I don't remember much about the book, but that sting hurt a lot.
Who is your favorite author? J.K. Rowling. Harry Potter was my life. I also like Jason Evert, Wendy Shalit (though I've only read one of her books), Cynthia Voigt, Lois Lowry, and E.L. Konigsburg.
What is your favorite book?My favorite HP book is tied between Goblet of Fire and Deathly Hallows. My favorite classic is Pride and Prejudice. I also love Alice in Wonderland.
What is the last book you read and the first you'll read next?This one's almost cheating: The Tales of Beedle the Bard! I only managed it because it's so short and I had to read something on the plane home. Before that, it was probably Girls Gone Mild last January, since school reading doesn't count. Right now, I'm working on A Civilization of Love and Rediscovering Catholicism. Reading two books at once is like a death sentence, considering my current lack of time for pleasure reading, but I didn't want to bring a book I knew I would finish quickly. Well, that made sense when I was packing, at least.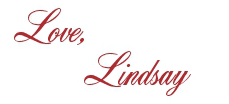 I bet you'll love these posts, too!