In the spirit of being a good hostee, I am going to participate in this round of the Weekly Musing. For Christmas, I'm giving Anna link love.
Considering the holidays that have just passed by and the ones that are to come, this Musing is all about the holiday season. I'll try to make the questions relatively generic, so answer them based on whatever holiday you celebrate.
What were your wishes for the holiday season, material (presents – who doesn't love them?) and non-material? Did you get everything you wished for? I wished mostly for a break! I feel like I've finally gotten the opportunity to be myself and be back with God over the last week. I wanted to not be Miss W. for a little while. Present-wise, I like everything my friends and family gave me. I'm very excited to have Beedle the Bard, Nemo, and The Best Yet.
Name the funniest present (i.e. a gag or joke gift) you gave to someone or someone gave to you. It can be something from this year or from years past. Last year, I gave Maura a fuzzy gift bag filled with M&M's. I didn't have much money then, and I definitely don't now, but it let her know that I care. I don't think I've ever given a gag gift.
What are some of your favorite foods to eat around the holidays? I love mashed potatoes, macaroni and cheese, all kinds of bread, and hot chocolate with whipped cream. I still don't know what kind of rolls my grandmother serves (she buys them), but they're so amazing!
How are you going to spend your New Year's Eve? What are your hopes and wishes for the new year to come? I'll be back in College Park, either at the girls' house or the guys'. It should be low-key but fun. I hope that in 2009, I can avoid completely losing Lindsay to Miss W. again, and maybe even finish more than one non-school book. Who knows, maybe I'll even conquer the Bible this year.
via f-r.org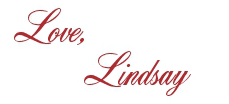 I bet you'll love these posts, too!