I leave home tomorrow afternoon. In some ways, I am absolutely ready to go home–to my new home, my ACE home. I needed a break, but I'm ready to go back.
I've really appreciated the time to work (which I will resume for a little while after I post this) while not having to go to work. I managed to get my lessons planned for tenth grade for the next two weeks! This is a substantial accomplishment, especially after the semester I had. I set up my grade book for next quarter and my attendance record for next semester. In the process, I accidentally deleted some important files, but that just means I'll have to cart home some papers to scan. I ran across a couple of PDF-to-text converters that might come in handy. I read almost all the stories I want to teach my ninth-graders for the next month or so, including the ones for my ACE-required unit. I still have plenty to work on (like managing the paper load), but I think I have hope again.
I have had fabulous times with my friends over break. The day after I flew in, I went to Guy and Becca's Christmas party, where I got to see Scott for the first time since…last year's Secret Santa! I left there and went straight (and technically late) to Kaitlyn's graduation party to see all my CSC friends. I told Chris S. about my difficulties, admitting that community became more important than anything else. He, in his new seminary-informed wisdom, suggested that God might have been teaching me the importance of community through those very experiences.
Last Saturday, I went out to see the National Christmas Tree with Guy and Becca (Picasa-patched photos forthcoming). I commented on the Metro ride in that I was finally feeling like a normal person again. It wasn't just swiping my Metro SmarTrip card that did it. It was chatting with old friends, doing something fun, and not feeling strangled by my teaching life. I didn't have to be Miss W. anymore. I could be just Lindsay, and that was good enough.
On Monday, I met Jim at the Shrine for daily Mass. I make it a point to go to one daily Mass when I'm home over Christmas break, usually on the Feast of the Holy Innocents, but that was suppressed for the Holy Family this year. So, when he suggested meeting for Mass, it fit quite nicely into my plans. I got there just in time for benediction. I hadn't expected it at all; I always thought they did exposition after Mass on Friday, but it's before on Mondays. And I had just been thinking about the Divine Praises that morning. I skipped a line while reciting it during benediction ("Blessed be the name of Mary, Virgin and Mother"), but I remembered "Tantum Ergo" quite well. Mass was fabulous, as always. We went back to CP for lunch and much-anticipated conversation.
After I left Jim, I picked up Maura and wound up back at the Shrine. I showed her the rosary windows in the apses of the Upper Church, and I got a closer look at some of the shrines on that level. There's so much majesty to the Shrine that it's impossible to take it all in at once, and difficult even over time. It's the Catholic Smithsonian.
New Year's Eve in College Park was lovely. Jim hosted the party on behalf of his current and former housemates. I got to see even more old friends, meet his new girlfriend, play Catchphrase and Apples to Apples, and ring in 2009 feeling like a real twenty-two-year-old.
Family time has been a little difficult, as it always is. I've become such a different person than I was when I lived here full-time, but my family's the same. Even if that means I should come back more, that's not possible right now. I know family is essential. I do love them. I think I'm only beginning to understand now that you can never go home again.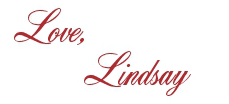 I bet you'll love these posts, too!