My tenth-graders were assigned to write about the qualities of a good leader as a prereading activity for the Aeneid. One of my girls wrote this (lack of focus and extraneous punctuation were left intact):
Good leaders have qualities of a president. For example Martin Luther King Jr; he wanted to help those around him get equal rights and to be treated fairly. A teacher like Miss. W. is good as a leader. She helps me whenever I need it and she tries to make sure we understand and comprehend what we do. Miss. W. takes misfortune and turns it completely around, she ignores it and pray's for it to get better. In the face of adversity Martin Luther King Jr. kept going and fighting for what was right until his time came to be with God.
I'm no Dr. King, but at least she gets what I'm trying to do every day. At least someone at this school gets it.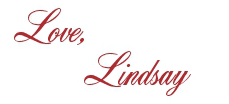 I bet you'll love these posts, too!