From Carnival 206 at 50 Days After (which has a beautifully simple carnival theme) comes "6 Reasons for Giving More in 2009" at Christian Personal Finance. I have a contentious relationship with tithing and donating to charity. I work for charity right now, by and large. I was just discussing with my housemates a few weeks ago that, even though we don't earn much, our community life isn't wanting for much, either. I joined a particularly wealthy parish one neighborhood over. Though I think publishing the collection amount is tacky, it's sobering to see around $20,000 come in every weekend. It's made me reconsider how I give and what I give to. I don't have much, but I am reminded so often that I must share what I have.
From the same carnival is "9th Day of Christmas: The church is our home… wherever we are" at Catholic New Media Roundup. Sean's reflection on the catholicity of the Church is very familiar to me, though I'd never thought of the Church as a social network. The blogosphere has definitely united Catholics and aided in the new evangelization like nothing else ever could. I'm glad to be a part of it, even in a very small way.
Carnival 207 at Homeschool Goodies has a great Mardi Gras theme. I visited my grandfather and his wife over Thanksgiving and slept in a room decorated completely with Mardi Gras memorabilia. I loved the purple.
From that carnival comes Sarah's musing on her blog's URL and title. In the end, she realizes that naming it "just another day of Catholic pondering" is appropriate because she is Catholic all the time, so not only is her pondering Catholic, but her eating is Catholic, and her writing is Catholic, and everything is Catholic. It's a good reminder that I need to readopt that spirit in my own life.
Lionel mentions taking on the goal of reading the Bible and Catechism this year. I took on the Bible-reading half of that same challenge…oh, it must be three years ago now. I only made it about halfway through in two years. The rest of my life kept getting in the way. That's a terrible excuse, I know, but I will eventually finish the whole book. It made me feel so much more knowledgeable about everything related to the faith. I was up to 1 or 2 Chronicles in the OT, and it was fascinating to see how salvation history fell into place so carefully for so many thousands of years.
MaryH at Broken Alabaster (lovely title) offers 10 Tips for Attending Mass Well. I have worn flip-flops when the occasion called for it, but otherwise I think she has some excellent ideas. I always go to church by myself, and while I do miss my community, being alone gives me the time to prepare and pray in thanksgiving that I need. Back home, it felt more normal because all of my friends got to Mass early and stayed late, too. I would feel bad holding up anyone else or pressuring them to pray; I even skip thanksgiving when I go to Mass with my family. It's important to me, though, to set aside that time before and after Mass to focus on what happens there, separated from the intensity of the world outside.
Finally, from Carnival 209 comes "I shall call you by a new name" at In the Whole Wide Room. When I was younger, already sick of the curse of the W, I was determined to marry a man whose last name started with A-D. Now, I know the name isn't the most important part. I definitely plan to take my future husband's name, though. Hyphenates are so long, and they often get shortened for record-keeping anyway. I feel like taking his name will be part of giving him the headship of my household.
More Catholic Carnival highlights are forthcoming.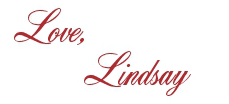 I bet you'll love these posts, too!