Hello, dear readers. Much has happened since I last posted about my crazy ACE life. Currently, I am enjoying another day of spring break. I needed it so badly, and have been wholly unproductive. I did finally finish The Chosen, though, which is ideal because I'm going to start teaching it to my tenth-graders next week. I'm re-reading To Kill a Mockingbird for ninth. As much as I have enjoyed relaxing during this week, I realize that it's now almost Thursday, and I have not done nearly enough work. After Mass tomorrow morning, I have to buckle down.
I got a new car to replace MT. I upgraded to a Chevy Cobalt, which was beautiful before I took her to Savannah over the weekend. (That is another story entirely. Email or IM me if you want details.) She's still great despite her rainstorm-induced dinginess. Her name is Bernadette, named for St. Bernadette of Lourdes. It's my way of thanking Our Lady of Lourdes for saving me on her feast day.
Tonight, I cooked dinner for the Daughters of Charity in our city. They had my housemates over for dinner the week I got the flu, but they invited me to visit over break. I'm still not sure why, but I decided to offer to make them dinner this week instead. It was a nice bit of Lenten service to make my week seem more worthwhile.
It's hard to believe that I've been at this (teaching, living in community, being more "on my own" than ever before) for almost seven months now. I'm excited and terrified to see where the rest of the year will take me.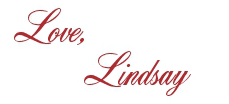 I bet you'll love these posts, too!