If you could live in any period in history other than now, when would it be? I have a deep, abiding love for 80's music.
What knowledge or skills do you think you'd have to learn to be able to fit in your chosen period of history? I'd have to get my hair a lot bigger than it is now. Goodbye, flat iron; hello crimping.
If you could take just one thing from the modern world back with you, what would it be? The 80's were fairly modern, so to speak. I would take the Internet back. Does that count as just one thing?
What period in history would you hate to have lived in?I'm guessing the Crusades weren't fun. Or the Dark Ages.
What thing from the past would you like to see make a comeback? Does chivalry count?
via F5 @ LJ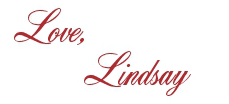 I bet you'll love these posts, too!