Today, Grammar Girl posted the winner of her punctuation contest.
The Exclamation Point!

The exclamation point is greatly overused!
One could even say it is frequently abused!
In advertising copy, it repeatedly resounds!
And in breathless prose, it literally abounds!
The poorer the writer, the more frequently the case!
The exclamation point, they readily embrace!
To give a little emphasis! To make a little point!
This punctuation mark they will appoint!
But, to make emphasis perfectly clear,
Good writers generally appear
to make little use of exclamations
and other such typographic affectations.

—Ed Truitt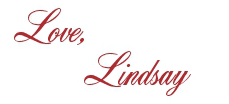 I bet you'll love these posts, too!