December 4: the iTunes edition
This one is bittersweet. I had my old hard drive removed at Best Buy, but I left it at home so it wouldn't be damaged before I could buy the enclosure kit for it. That left me without any of my mp3-only music (I still have a soft spot for CDs), including the version of "O Come, O Come Emmanuel" I wanted to use for Song Prayer Friday before Christmas break. (All was not lost: I found it playable online as well.)
1. What song do you play the most? All my most-played songs are by Switchfoot. I can't remember off the top of my head if any one tops the others.
2. What song do you play the least? I had a few songs I downloaded, but never played, but I took care of that recently.
3. What's the last song you added? Amazon MP3 offered a free song every day leading up to Christmas. I've been snagging free MP3s for a while, but I found the song-a-day promotion through Matt Maher's newsletter. The last song I snagged and listened to was Big Bad Voodoo Daddy's cover of "Mr. Heatmiser" from The Year Without a Santa Claus.
4. What's your favorite playlist? My favorite is actually my playlist of Internet radio stations. I listen to music I own sometimes, but I still love the radio.
5. What kind of iPod (or MP3 player) do you have? I don't! I've never really wanted one. Now that so many great radio stations are online, though, I could be persuaded. And of course I wouldn't turn down one as a gift.

December 18: Morning Routine
What time do you usually wake up on weekdays? 5 a.m. Oh-dark-hundred. It gets me in the shower before Jess with about twenty minutes to work before I leave for school.
What about weekends? 8:30 on Saturdays when I'm at home, 8:00 on Sunday so I can do my hair before church. I set an alarm even on Saturday. Queen of the neurotics here.
What do you eat for breakfast? I love bagels (usually with butter, though plain cream cheese is great when I can get it) and Honey Nut Cheerios.
Do you take a shower at night or in the morning? Always in the morning. I can't feel clean or wake up properly unless I shower first thing.
How long does it take you to get ready? Much too long. On weekdays, I don't leave until 7. On weekends, I have a personal rule against eating lunch until I've gotten dressed, which is at least by 1 p.m.
December 25: Childhood
1. What one food most reminds you of your childhood? Ham pancakes. I think my grandma only ever made them once, but that one time she made me pancakes with bit of sliced ham in them has stuck with me forever.
2. How old were you when you learned how to ride a bicycle? I don't know. Of greater note is the fact that I don't think I remember how to do it anymore. I am capable of many things, not all of them good.
3. How old were you when you stopped believing in Santa Claus? Again, I don't know. I know that what cinched it for me was when I realized the handwriting on our gift-bagged presents from Santa was the same as my mom's.
4. What was your favorite television show/cartoon when you were little? I remember watching a lot of Rainbow Brite and My Little Pony, but mostly my Barney videos.
5. What is the youngest age you remember being and do you have a specific memory of when you were that age? I remember one evening when I was about four years old. My dad had brought home some live crabs for dinner, and he came stomping downstairs wearing his uniform boots, holding tongs in his potholder-encased hands. I died laughing. Later, one of them did get away, and my mom made me climb onto the couch with her so it wouldn't pinch our toes. I was more interested in leaning over to peek into the kitchen and watch my dad galumphing about.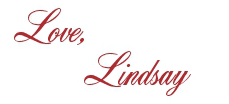 I bet you'll love these posts, too!