I have mused recently on the subject of honesty. My mother always says that I miss out on opportunities because I'm "too dang honest." She's right; I don't lie. I try not to even exaggerate. If the truth isn't good enough for something or someone, then it, he, or she is not good enough for me.
My determined honesty has exacerbated my current job search because I want to change fields, but I'm still best qualified to be a high school English teacher. The awful consequence of the past two years was getting all the training I need to be a teacher for the rest of my life and losing all the motivation to do that very thing. Now I face the task of searching for a new job and convincing potential employers that I'm still young, flexible, and qualified enough to switch to doing whatever it is that they do.
I managed the convincing once already. A very small youth ministry program in Seattle offered me a place, but I declined the offer. After college and grad school plus service, I need a job. I have bills to pay.
The temptation to exaggerate and outright lie does inevitably rise. And it's lucrative (cf. Turnitin for admissions essays, Catch Me If You Can, and a guy who conned Harvard for years). Saying the wrong thing in an interview by telling too much too soon (or not enough…ever) could cost me a job. I can't afford that, but I also can't afford the weight of a lie on my conscience.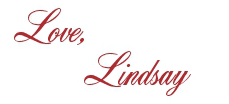 I bet you'll love these posts, too!