As it nears the end of the year, calendar people start looking for new calendars. I had a Harry Potter calendar every year from 2001 (when the first movie came out) all the way through college. I even had the "Heroic Moments" calendar that just had old movie stills since there was no new HP movie in 2004.
I gave up on the regular wall kind two years ago when I switched to Google Calendar full time, but I missed having a liturgical calendar because I'm a huge Catholic nerd like that. Then I found the answer. Since it's online here, but not in the most handy form, I uploaded it to Google Calendar and made it public. If you are so inclined, you may subscribe by clicking on this link, downloading the resulting .ics file, and uploading it into Google Calendar or any other program that accepts the iCal format. Otherwise, you can view it on a standalone page here.
P.S. It's good through 2012, too.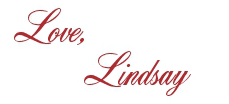 I bet you'll love these posts, too!