In recent memory, I have seen four movies of note. Two I had intended on seeing eventually, and two I hadn't, but I watched them all anyway.
The Rocky Horror Picture Show: I will admit that I only watched this so I would understand "The Rocky Horror Glee Show." I was intrigued by Jayma Mays' audition song being "Touch-a, Touch-a, Touch-a, Touch Me." I also had a free On Demand movie coupon from my cable company, so I took the plunge. It was, in a word, bizarre. I can enjoy cult movies (like The Princess Bride or The Boondock Saints), but I need at least something resembling a logical plot. Rocky Horror lacked that. It did help me understand that episode of Glee a lot more, though, and it turned out being one of my favorite episodes of the season.
50 First Dates: My ex-boyfriend mentioned that he thought I'd like this one. He watched it without me, which was unusual since we watched so many together. He was right. I enjoyed Drew Barrymore and Adam Sandler in The Wedding Singer, but 50 First Dates was a much classier and more heartwarming story. That kind of dedication to someone you've just met is intense, and a little unbelievable, but also so sweet.
High School Musical 3: My sense of completion drove me to this one. I saw HSM 2 first at a CSC viewing party. (Fr. Kyle's yelling "Don't let her go, Troy!" remains one of the best moments of my life.) I caught the original HSM later and maintain that the story and character development in the second was much better than the first. As for the third, it was okay. I thought the dance sequences definitely took advantage of the increased budget and scope of a feature film, but I was back to not buying the story. I enjoy musicals, but I need a story, too. (Cf. this season of Glee, which has been kind of pathetic.) I liked the connections with the first film, but other than that, I could have died happily without finishing the trilogy.
Dan in Real Life: I watched this accidentally when it came on Fox yesterday afternoon after Millions. I'm so glad I did! The Truman Show is one of my favorite movies; I like it half for the incredible story and half for seeing Jim Carrey in a dramatic role with very light comedy. This movie was Steve Carrell's opportunity to do the same thing. I loved the story, I loved how real the characters were, and I loved Steve Carrell's character's relationship with his daughters. I'd love to see it again when I'm not simultaneously reading blogs.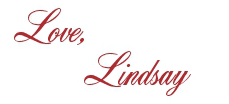 I bet you'll love these posts, too!