It's beginning to look a lot like Christmas… (And I'm posting on the correct day and everything!)
Do you celebrate the religious aspect of Christmas or the commercial aspect of Christmas? Both, though I don't think it's as much a "commercial" aspect as a secular one. UT has a great post about this. (Of note: I had to dig to find that link, and it's not even Christmas day yet!)
What's your favorite activity to celebrate the holidays? (i.e. baking [goodies], making ornaments, etc.) I love Christmas and winter songs. "Candlelight," all the traditional ones about angels, "Winter Song," "Song for a Winter's Night," "Wonderful Christmastime," they're all so much fun!
Would you rather give or receive? Give. Receiving is nice, of course, but there's an even better joy knowing that you can give someone a present that shows your love.
What is the gift you are most anxious to give this holiday season and who is it for? What makes is so special? I got my little brother this shirt. I like it because it works as a t-shirt, it's funny, and it will remind him of me.
What is the most memorable gift you have ever gotten for Christmas? Why did it stand out more compared to other ones? An ex-boyfriend gave me a beautiful heart-shaped necklace. It has infinity-like symbols making up the heart and a tiny dangling cross in the middle. I couldn't appreciate it when he gave it to me, unfortunately, but I loved it later.
Merry Christmas!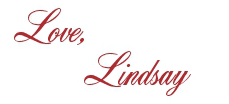 I bet you'll love these posts, too!