In all my excitement over blogging more frequently (almost every day now!) and re-entering Sunday Snippets (the new Catholic Carnival), I forgot that I'm supposed to be linking to it when I do participate! Last week's Sunday Snippets led me to Kathleen's incredible infertility story, a partial take on the weight behind "pro-life" and "pro-choice" as terms, and the always-wonderful contributions from Wynken, Blynken, and Nod and Evan's Cove.
Next time, even if I don't have a post to contribute, maybe I'll at least remember to link!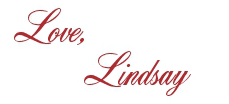 I bet you'll love these posts, too!