I try to be an optimist, but sometimes I'm bad at it.
Take my Meyers-Briggs Type Indicator. I originally tested ISFJ. I was fooling myself. I am a borderline P who wants desperately to become a J, but I am not as much of a J as my test scores would indicate. I have become less P over time, but I'm still not a J. On the other hand, I did actually switch from I to E, though I'm still pretty solidly in the middle.
I may be young, but I have enough variety in my background to have seen many different ways of living and understanding the world. I know that bad things happen to good people. But I know that incredibly good things happen to good people, too.
I have faith, sure, but I also have hope. On the CSC Faith, Hope, and Love spring retreat, I was part of the leadership team, so I did a lot of research before the retreat to try to understand what hope really meant. I came to see it as trust, trust that there is a purpose in life, trust that people are naturally good, trust that things will work out. That trust helped inform my faith life, but practically, it helped make me less high-strung. (I can be strung pretty high, let me tell you.) I'm not exactly wearing rose-colored glasses, but I'm no misanthrope, either.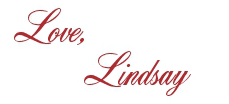 I bet you'll love these posts, too!