Even in my flurry of increased posting, I don't always remember about Sunday Snippets. I did this week, though, since I had my mission trip post to share. I will admit that I don't always read every post (some of the bloggers just don't interest me, but it's worth checking out the host post if you like reading Catholic blogs), but my highlights are as follows.
RAnn, who hosts the carnival every week using Mr. Linky (which is great except that some of the participants clearly don't understand how to use it), offered a post on writing negative (book) reviews. As you can see from my last set of movie reviews, I am not shy about saying when I didn't like something. I don't read at nearly the breadth or pace as RAnn, though, so my negative reviews attract less attention. Like her (and every student I've ever taught to write), I think the most important aspect of any review is the reasoning. If I didn't like it because it scared me, you might be super excited because you like being scared on purpose, and I do not understand you.
Wynken, whose blog I always enjoy if only for the hometown shout-outs, also discovered the magical Coke machine that I blogged about recently. He also posts about, thankfully, the end of a use of cells from aborted fetuses so disgusting I can't even describe it. What is going on with these companies? Are they that desperate for profit?
Sue, whose blog I read for the first time through Sunday Snippets, offers some good pro-life food for thought. Go read the post first.
Now that you've read it: I think the judge made a pretty good decision. I think that, if nothing else, it exposes the children to the realities of the world. I'm not sure that 5 is old enough, so I definitely support reevaluating the arrangement after some time, but I think the father did his children a disservice by pretending as though their mother never existed.
Kathleen (another blogger whose writing I greatly enjoy) writes about her preparations to explain to her niece about her daughter, who has Down's syndrome. I love Kathleen's approach. Some things simply need to be said, without too much opinion or glossing over, but with honesty. Sometimes I think that referring to anything that others might see as negative as "a gift from God" creates way too much sugar-coating. Following the slippery slope, a natural disaster such as the recent earthquake in Japan is a (tragic, incredibly destructive, and difficult to understand) "gift from God." I find it much more straightforward to frame differences in that sense: that they are different, but differences are okay. When I explain to people that my mother has a complexion slightly more olive than your average white person, they always seem confused, because we are not white. That's why I carry our family picture on my iPhone. To the casual observer, we don't match. When small scares make both of us jump a foot, we absolutely match.
On to the next carnival!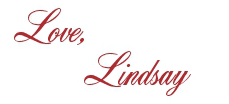 I bet you'll love these posts, too!