I am more concerned with writing regularly than with timeliness, and the "connection" between two movies I saw recently was too adorable to resist.
I saw Rio with friends at Alamo Drafthouse, an Austin original with locations in a few other Texas cities. Alamo Drafthouse is a cross between a restaurant and a movie theater, so if you like your movies with beer or milkshakes, it's great. I had awesome company, but I found out only when I entered the theater that it was in 3D. I still don't like 3D movies.
The movie in itself was fine. It wasn't as sweet and hilarious as Disney/Pixar movies always are, but I enjoyed it. It was good to see (hear?) Jesse Eisenberg in a comedic role. The colors were beautiful, but it helped that Rio during Carnivale lends itself to bright colors and festivity. It's no instant classic, but if you have to entertain kids, you won't walk away with your brain melted.
Bye Bye Birdie was free on demand, so I took a chance. I love musicals (oh, Glee, how you continue to let me down), so I was predisposed to greatly enjoy it, and I did. I love how they took the real headlines about Elvis's being drafted and made it into a stage play, then a movie. Nowadays all we get are concert films featuring Justin Bieber. I loved how old-fashioned everything was: getting "pinned," fans' overwhelming but non-obsessive love for their celebrity, the perils of live TV. I even liked the odd scene where Dick Van Dyke's character and his girlfriend dance with cartoon versions of themselves in the family's backyard; it was strange, but good. I highly recommend it if you love old movie musicals like My Fair Lady and Singin' in the Rain.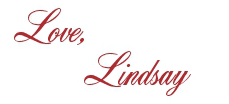 I bet you'll love these posts, too!